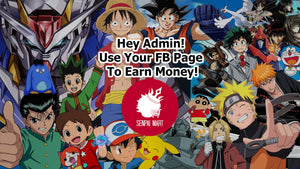 How To Become A Senpai Mart Affiliate
Hello there!
I guess you have done so much work on your Facebook page, YouTube channel, Instagram profile or blog already. And at some point, you couldn't help but think of how you can make money out of this passion. We know how much you love to create contents and engage with your fans in social media. Why not try to monetize using these assets? Now's the perfect time to do that!
HOW TO EARN MONEY USING YOUR ANIME BLOG OR FAN PAGE
There are many things you can do:
Yes, you can sell products and services online. But you need lots of money for this.
Of course you can earn money from advertisements. But the amount of work required to maintain this monetization setup is just too much.
And don't forget that you can also search for a business to pay you for sharing their contents. But these guys seldom come as they got money to boost their own ads and grow their pages at the same time.
So whatelse is there to try?
Become a Senpai Mart affiliate.
The new Senpai Mart Affiliage Program gives Facebook admins, Vloggers, website owners and even social media users the power to earn money by leading their fans to buy items from our store.
For admins of Facebook geek or anime fan pages, take a look at Senpai's collection.
If your market loves cute items here's Ava Nice collection for everything that's kawaii!
Love trendy items? Check out the Best Seller's area.
Senpai Mart targets a wide range of market. You can easily find an item that's relevant to your niche. So whether your followers love cars, pets, kitchen tools, beauty products or anything trendy, we surely have something for you. If you would like to be an affiliate but don't feel like we don't sell a product relevant to your niche, feel free to contact us by sending an email - customercare@senpaimart.com
How to Earn as a Senpai Mart Affiliate
As an affiliate, you can post a content and link to any of our items or collection.
If a customer clicks on your custom generated link and purchases an item, we will be able to track it and you will earn money as your reward for promoting our products.
You can embed/share the links in the following assets/platforms.
Website / blogs
YouTube videos
Social media pages
Call-to-action buttons
You can generate custom links many times and you can promote our products anytime you like. The strategy fully depends on you.
Remember that you only recommend or share links to our website. Do not worry about general inquiries, shipping details, refunds and other stuff. For questions, you can just ask your audience to contact us through our Facebook page.
We will publish another article for tips on how you can make the most out of your fan pages and earn bigger commissions.
Your earnings for the current month will be credited on the 30th of the succeeding month if you have a minimum of $50 threshold balance in the affiliate wallet. So if you have earned a total of $51 for the month of October, we will send $51 to your nominated PayPal account on November 30th.
If you want to start earning as early as now, click below to sign up! Our admin will review the application and send you a feedback within 24 hours.
How to Generate a Custom Affiliate Link
After the approval process, you will be able to access your affiliate dashboard. This will serve as your workarea where you can generate custom links, track sales and make use of other affiliate tools.
#1 - Log in to your affiliate dashboard - https://senpaimart.refersion.com/affiliate/login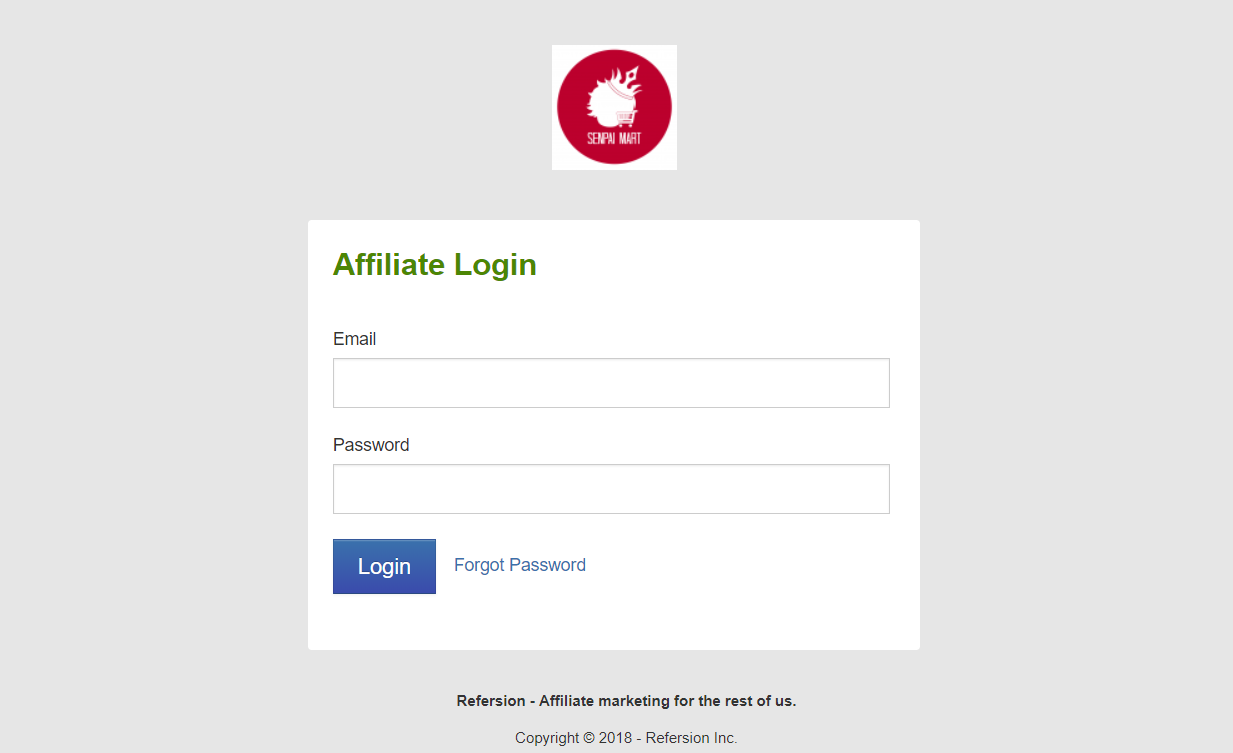 #2 - Under Dashboard tab, click Create Link to a Specific Page.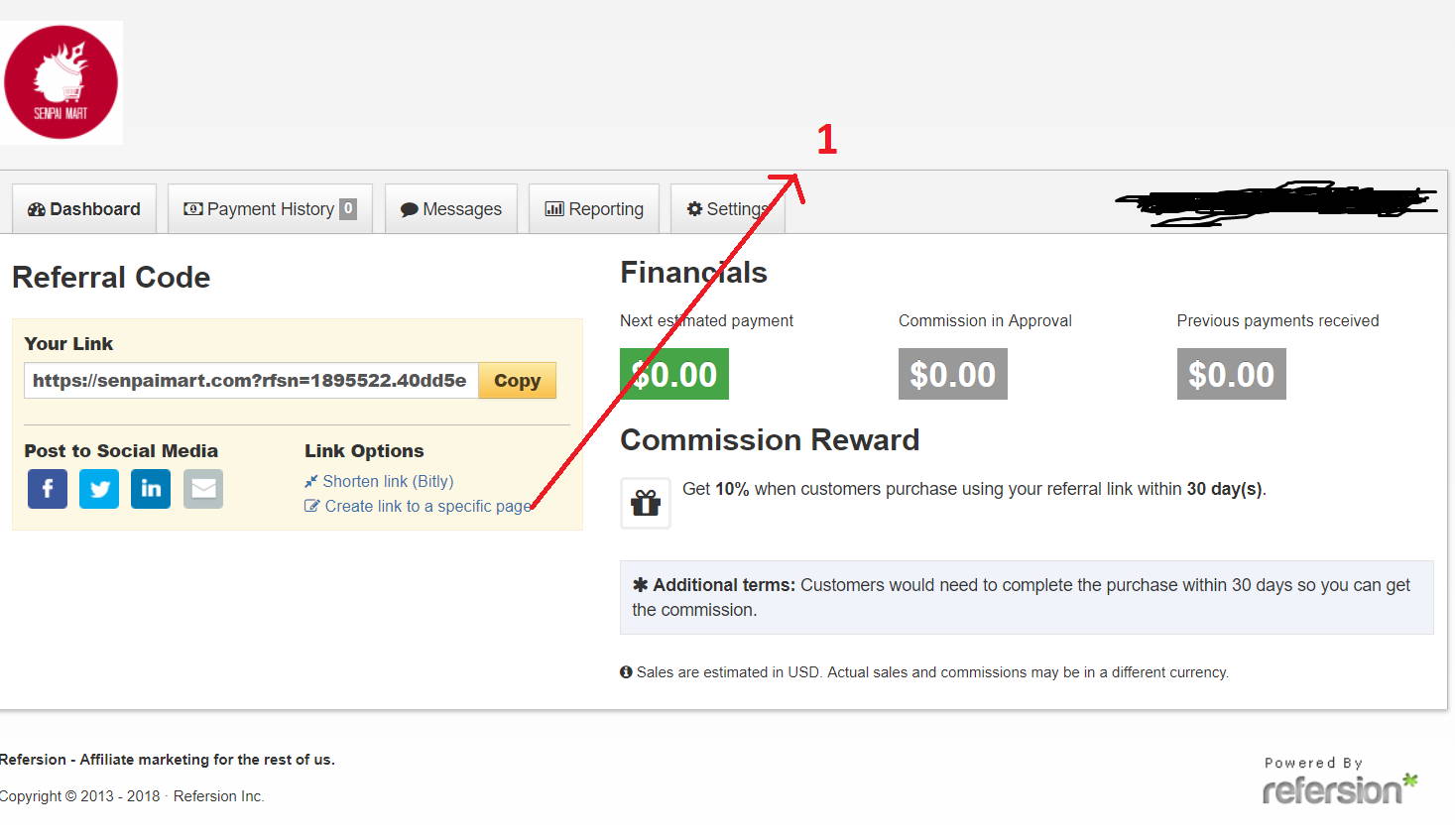 #3 - Insert link to desired Senpai Mart product page then click Create Link button.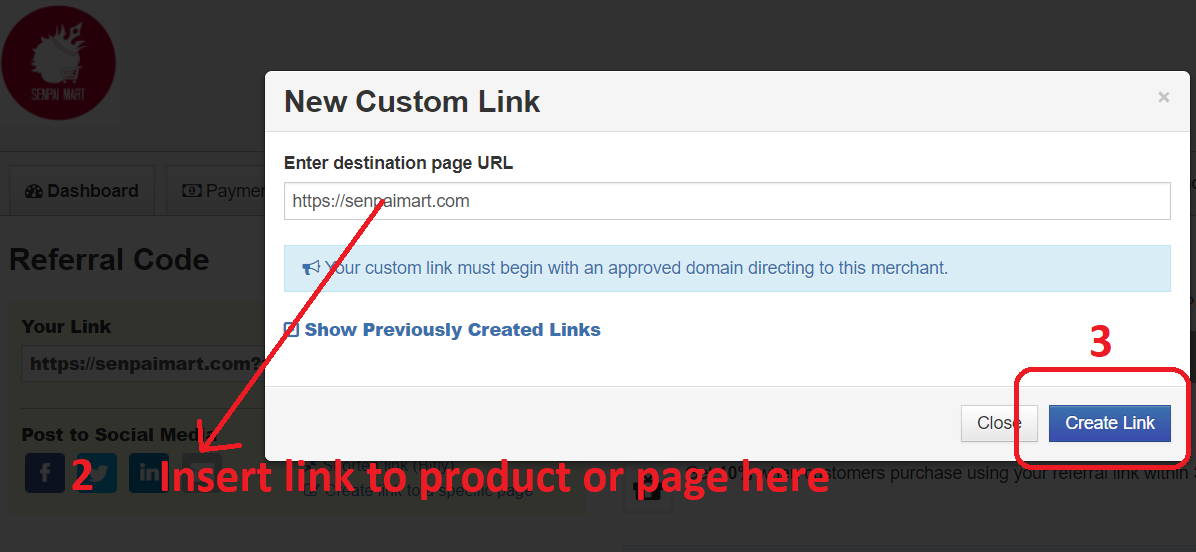 #4 - Wait until a custom link has been generated. Share this to your social media page, add link to your website articles, promote this link in your IG profile, etc.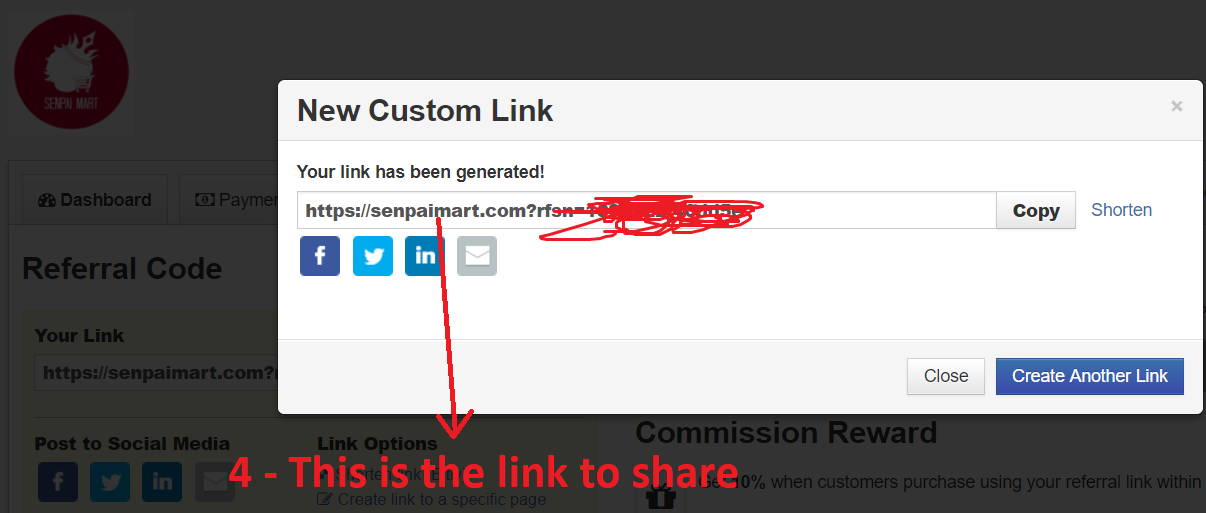 Now that you know how to generate a custom product link, make sure to share it to your audience so they can discover the product you desire to promote. Thank you for your interest in the Senpai Mart affiliate program and watch out for more updates!
---